Victorinox Swiss Army STEEL: Interview with Christophe Raynaud
What connects the men's perfumes "Thrill Man" by Joop, "L'Eau d'Issey" by Miyake and "Night Time" by Azzaro with our latest creation "Steel"?
The creative head with the professional nose and the perfect sense for fragrances: perfumer Christophe Raynaud. We met the globally successful Frenchman for an interview to learn more about his work, his inspiration and the olfactory character of steel.
The perfumer's profession is not so common; how did you come to it?
As a child, I was already dreaming about becoming a perfumer and my best friend was thinking about becoming a designer. He became a designer and I am a perfumer!

Can you learn to become a fine, incorruptible nose or is it innate talent?
Experience is keys for the perfumer craft. You have to work at least 10 years to become a perfumer. It requires a lot of time, and a sense of humility and wisdom.

Does this bring advantages in other areas of life, e.g. in cooking or in the selection of wines?
I wouldn't' talk about advantage but my sensitivity let me also taste nice cooks and good wines for sure.

What do you particularly value in and about your work?
When creating a perfume, I like above all, the idea that each one can see himself in my creation, and find happiness or what he or she was looking for.

With so many smells, aromas and fragrances, how do you get a clear head?
I never get tired about smells.
What spontaneous associations and thoughts do you relate with the material of steel?
I would say freshness, masculinity and modernity. It was my key words to create Steel!
How does the translation of emotions and attributes into a perfume "work"? How do you proceed?
Crafting fragrances is about offering a powerful catalyst of emotions and memories. My passion is driving my daily work. I first dive into a brand universe, choose the best ingredi-ents and try to write the most beautiful olfactive stories.
How would you describe the character of the "Steel" scent?
To me, Steel is all about audacity: it is fresh but powerful and intensely sensual.
I like the idea to renew the traditional fougere structure by using modern notes such as a see breeze accord and an exclusive Firmenich quality of cedarwood: Cedarwood Alaska.
This modern cedarwood gives a vibrant fresh woody signal that builds on the skin a magnetic and eternal sensation, like steel itself.
Is the creation representative for a certain type of man?
This creation is made for all modern men that want to wear a modern perfume that also pays tribute to iconic masculine fragrances: fougere perfumes.
Would this fragrance also have the potential for a unisex perfume?
Steel is built on a typically masculine olfactive structure, a fougere that has been renewed by the endless aquatic breath of sea breeze and clashed by a powerful cedarwood signature.
To me, it is definitely a male fragrance!
Which components do you prefer to work with, which ingredients do you like the most?
I prefer the most powerful and sensuous ingredients like woods, amber, vanilla and spices.
Can you basically think a completely new scent-composition? How can one imagine such a process of creation?
I like to start with a strong and unique idea. Rough ideas can be refined and developed with the specific brand signature in mind and be transformed into an innovative fragrance.
What should be considered when buying fragrances?
Follow your own taste. Wearing a fragrance should be a real pleasure and provide a feeling of self- confidence.
Do you still use perfume yourself and if yes, are you changing frequently?
I like to test novelties on the market that I feel are remarkable.
How does a perfumer perceive his environment? Is there a technique to switch off the fine nose?
The perfumer never switches off. My sense of smell is always awake and I don't feel it should be different.
Examples of Fragrance creations with Christophe Raynauds signature
Paco Rabanne - One Million
Jean Paul Gaultier – Scandal
Thierry Mugler – Aura
Azzaro - Chrome Legend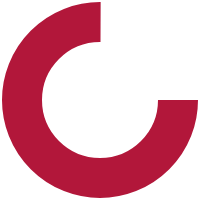 Your product has been added to your cart