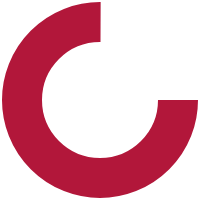 With 35 Functions and a Leather Belt Pouch
In our modern world, multitasking is not an option—it's a way of life. Just like you, the SwissTool Spirit XC Plus is ready to take on any challenge, at any time. Extremely handy, extremely functional and extremely compact, multi-tools are the epitome of multitasking. As light as it's ergonomic, the SwissTool Spirit XC Plus is a real pleasure to use, even in the most extreme situations.
Tools
corkscrew
needle-nosed pliers
wire cutter for thin and soft wire up to 40 HRC
hard wire cutter
large blade with wavy edge
Phillips screwdriver 1/2
reamer, punch
multipurpose hook
can opener
screwdriver 3 mm
bottle opener
screwdriver 6 mm
crate opener
wire bender
scissors
wood saw
metal saw
metal file
screwdriver 2 mm
chisel 7 mm
cable cover longitudinal cutter
cable cover crossways cutter
wire stripper and scraper
lanyard hole
coupling for corkscrew
bit wrench
bit case
space for additional bits
bit Phillips 0 (Pozidrive)
bit Phillips 3
bit Torx 10
bit Torx 15
bit Hex 3
bit Hex 4
mini screwdriver
Dimensions
| | |
| --- | --- |
| Height | 19 mm |
| Net weight | 210.4 g |
Details
| | |
| --- | --- |
| scale material | stainless steel |
| Size | 105 mm |
| Blade lockable | Yes |
| One hand blade | No |
Victorinox AG guarantees all knives and tools to be of first class stainless steel and also guarantees a life time against any defects in material and workmanship (save for electronic components 2 years). Damage caused by normal wear and tear, misuse or abuse are not covered by this guarantee.