Take a hike and chillax with the Big Buddha on Lantau Island.
Hong Kong – Lantau Island
By Oneika Raymond
While I love the frenetic bustle of central Hong Kong, even a city slicker like me needs a break from its noisy crowds, relentless traffic and imposing skyscrapers.
Today I'm taking a trip to where nature and serenity reign: Lantau Island. Lantau, the largest of Hong Kong's 263 islands, is only a short distance from the city's busy central district, but worlds apart in terms of scenery and feel. A day out there will recharge your batteries and reconnect you with the great outdoors.
1 UP IN THE AIR
My excursion begins with a quick subway ride to Tung Chung station, where I emerge at street level and stroll towards the Ngong Ping 360. This is the cable car that will take me to see Big Buddha, a peaceful giant in the landscape. It's sunny out, so I spring for a "crystal gondola" with a glass bottom. I feel like I'm flying as I watch the verdant slopes of Lantau scroll past my feet in abundance and am glad to not have a fear of heights.
2 BIG BUDDHA IS WATCHING
Twenty-five minutes and just as many jaw-dropping vistas later, I arrive at Ngong Ping village and head directly to its largest attraction. The Tian Tan Buddha, known colloquially as Big Buddha, poses majestically atop Mount Muk Yue and oozes calm. While the crowds are thick here, everyone speaks in hushed tones, as though afraid to disturb the large bronze statue's meditative state. Suddenly filled with energy, I bound up the 268 steps separating me from the deity and am rewarded with panoramic views of Lantau and the South China Sea.
3 ON THE WISDOM PATH
Heart pounding from the steep climb (or maybe from the exhilarating panoramas), I descend to the base of Tian Tan and embark on a slower, more leisurely stroll through what is known as the Wisdom Path. The trail is clearly marked and delightful in its quietude.
All of a sudden, I stop – before me stands an impressive array of giant wooden columns, each etched with a slew of Chinese characters, no English signage giving away their secret. The characters on the columns are verses from an ancient Buddhist prayer known as the Heart Sutra, and the 38 columns are arranged in the shape of a figure eight, meant to symbolize infinity. I take a deep breath and drink in the tranquil atmosphere. Looking at the columns reaching towards the infinite sky, dark clouds roll in and the finicky Hong Kong weather swiftly takes a turn for the worse.
Now the real work begins. Making a quick stop in Ngong Ping village for water and snacks, I start the roughly three-hour hike from Sham Wat Road to Man Cheung Po. The hike, though scenic, is quite arduous, and I am silently thankful for cloud cover and the light wind that has just started to blow. The nature here is remote, wild and gives me the chance to get lost in my thoughts.
About three hours later, I am a sweaty mess but glad to have stretched my legs along the rolling trail. I find myself at the famed Man Cheung Po infinity pool. I promptly shimmy out of my sticky clothing, throw on my swimsuit and jump into the cool water. Some say that a dip in the pool feels like swimming at the edge of the world, and I can't say that they're wrong. Everyone in the water around me has the same smirk of satisfaction - they've found their happy place, just like I have.
The afternoon light is beginning to wane, so I reluctantly drag myself out of the pool and continue on a steep trail to the fishing village of Tai O. It's the golden hour, so the village seems even more picturesque than usual; bright green mountains provide a stunning backdrop for the traditional stilt houses no longer found in most other parts of Hong Kong.
I amble along the harbor with a passing thought of hiring a boat and doing a tour of the coastline – Tai O is famous for the rare pink dolphins that swim in its waters – but am ultimately struck by hunger. I make my way past the market and to Tai O Crossing Boat Restaurant. The day's activities have left me ravenous, so I indulge guiltlessly in a platter of deep-fried cuttlefish and chase it with an order of steamed seafood served over rice.
Sated, I watch the sun retreat, then languorously make my way back home, first hopping a bus to Mui Wo, then a ferry bound for Hong Kong Island. As the vessel approaches the bright lights and tall buildings, I look back to where I just came from. As much as I enjoy city life, the soothing outdoor serenity of Lantau can't be beat. I smile, happy about the day's adventure, and thankful that all this nature is just a stone's throw from where I live.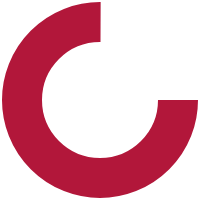 Your product has been added to your cart