Victorinox Fragrances For Him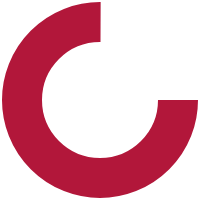 Your product has been added to your cart
Fragrances Men (
8

)
Perfumes for men
The scent of freedom and adventure
Clothing, fitness, and cosmetics – men's grooming is an ever expanding market and the range of creams, aftershaves, and fragrances for men is growing. This is what has inspired us to create our own collection of exclusive perfumes for men that reflect the essence of our brand in every way: Clear and straightforward in structure, consistently invigorating and independent by nature, confident and reliable in quality. Here, we outline the most important points of what distinguishes a men's perfume from Victorinox and gives every individual creation the attribute of exclusivity.
Carried by the authenticity of our brand: Every men's perfume from Victorinox embodies an idea derived from the origin and identity of our brand, inspired by the history and character of the Swiss mountains and the nature of the elements: Swiss Army Steel EdT, for example, stands for the energetic attraction of pure steel, Swiss Army Classic EdT represents the power of the Swiss Alps, Swiss Army Altitude EdT translates the freshness of crystal-clear altitudes, and Swiss Unlimited EdT exudes the scent of limitless expanses and adventure. Elemental, sensory experiences that have accompanied us for generations and give every men's perfume from Victorinox a timeless elegance.
Eau de Toilette, Eau de Cologne, or shower gel: The appreciation of the intensity of aromatic substances is a matter of individual perception; every man has very individual preferences, and some like the delicate hint of fragrance that remains after a shower. An aftershave is primarily used to soothe and care for the skin after shaving. It is therefore generally somewhat lighter and more fleeting than an Eau de Cologne. An Eau de Parfum, in turn, is more concentrated than an Eau de Toilette due to the proportion of fragrance used. We have focused on the composition of Eau de Toilette and Eau de Cologne for men because we have already achieved the desired intensity for our perfumes for men with these products.
Accompanied by a sense of well-being: Fragrances immediately evoke certain emotions and are associated with images in our head. The fragrance molecules are analyzed by the receptors in the nose, and are linked via electro-chemical impulses with the brain, and thus with experiences. Accents borrowed from water awaken a feeling of freshness and purity; wood or spice is associated with warmth. Men's perfumes from Victorinox are characterized by the nature of our Swiss homeland; this is revealed in a clear body of fragrance that unfolds in a uniform and subtle way.
The Victorinox fragrance families: The range of our perfumes for men stretches from powerful clarity via watery freshness to mineral spice – at the core is the modern man who lives his personality in all its facets and emphasizes it with his fragrance. Swiss Unlimited Energy EdC captivates with a sporty-dynamic note, Swiss Army Steel EdT discloses a charismatic presence, and Swiss Army Rock EdT exudes masculine elegance. Whether you're a younger man or a more mature gentleman, a fragrance from Victorinox is a matter of character, and the perfect scent for a man is as individual as he is himself.
Unmistakable in fragrance and design: The bottle gives a fragrance its unmistakable image and imbues the fragrance with visual attributes. The ideas of many experts and experienced specialists influence the design. This allows unique ideas to emerge, such as the bottle for the Swiss Army Classic Eau de Toilette inspired by the canteens used by the Swiss Army, the Victorinox "Cross & Shield" emblem in steel on the bottle of the Swiss Army Steel Eau de Toilette, or the sporty carabiner hook on the soft-touch bottle of the Swiss Unlimited Energy Eau de Cologne.
Order online at no risk: Shower gel or Eau de Toilette, collection or volumes – choose the category you wish and refine your search for your perfect Victorinox men's perfume. To avoid the risk of making the wrong purchase when ordering from our online shop, Victorinox includes a fragrance sample with every shipment. This way you can try out the fragrance of your choice without having to open the packaging. Discover your Victorinox men's perfume now!